September 20, 2022
6:00 am
–
September 21, 2022
3:00 pm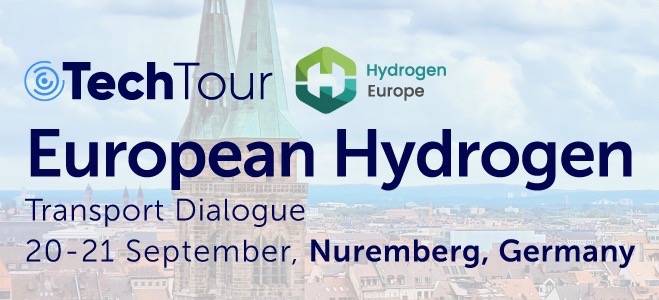 In connection with the first anniversary European Hydrogen Financing Forum 2022 (EH2FF) – a joint project between Tech Tour and Hydrogen Europe, we invite you to 2 more upcoming events- European Hydrogen Transport Dialogue a European Hydrogen Industry Roundtable.
20. – 21. septembra sa tak v Norimbergu koná European Hydrogen Transport Dialogue, ktorého témy budú: vodíková doprava a mobilita, palivové riešenia, riešenia úžitkových vozidiel, riešenia logistických uzlov, vodíkové vlaky, lode a lietadlá.  Projekty sa sem môžu prihlásiť HERE do 5. augusta.
The event aims to connect the best 60 hydrogen projects with more than 100 corporations, government investors and funding entities such as Airbus, DB Schenker, Cargill, BMV, HRS, Bayern LB, Hellenic Development Bank, Chrysalix Venture Capital and many more.
If you find this opportunity interesting for your projects, don't miss it.
You can easily download a sample project from of this link.  
You can find instructions for the application here.