September 26, 2022
6:00 am
–
September 27, 2022
3:00 pm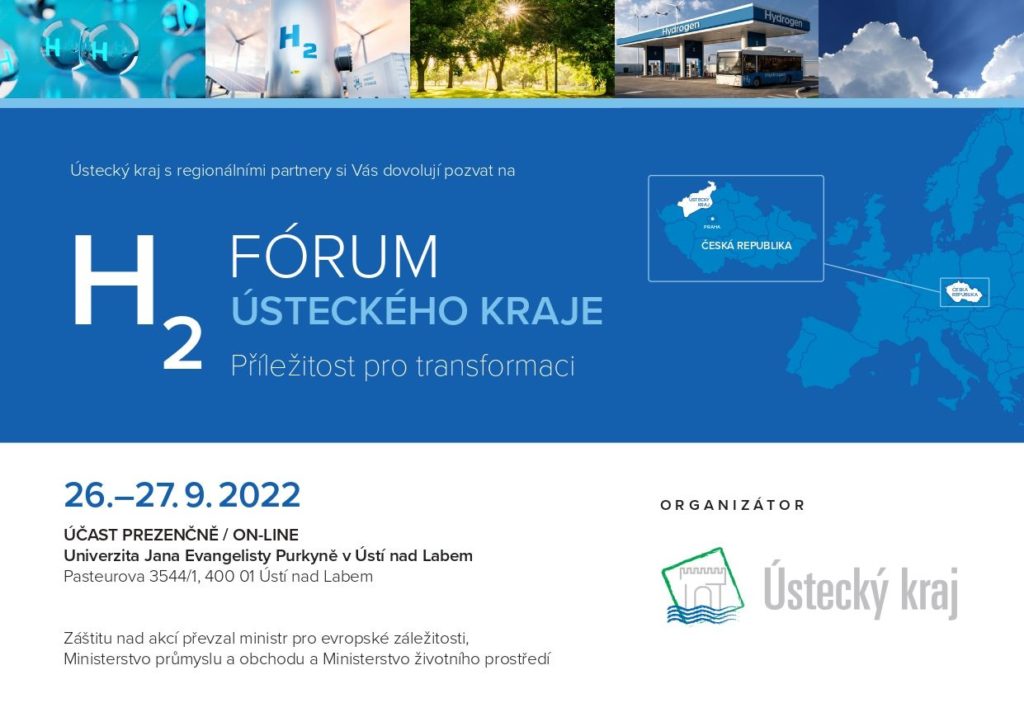 On September 26-27, 2022, the international conference H2 forum 2022 - Opportunity for transformation will be held online on the premises of the Ján Evangelist Purkyne University in Ústí nad Labem.
As the name suggests, the program of this event will be focused on the issue of hydrogen, its potential not only for the transformation of coal regions, but for the entire Slovak Republic and other consequences also in the framework of cross-border cooperation.
Their participation was confirmed by: representatives of the European Commission, Ivan Bartoš, Minister for Local Development, representatives of other departments, representatives of the Moravian-Silesian and Karlovy Vary regions, partners from Slovakia, Germany and other European countries,
Conference topics
Just transformation of coal regions,
The European, national and regional dimension of the development of the hydrogen economy,
Barriers and problems in the development of the hydrogen economy,
Stories of the hydrogen regions of Europe,
Workshop "Production, application" and "Research, development, education",
Seminar on subsidy opportunities and financial instruments,
Hydrogen Opportunity Exchange,
Matchmaking actors.